Generic Health Minoxidil Extra Strength 5% Hair Regrowth Treatment 2 Month Supply
Generic Health Minoxidil Extra Strength 5% Regrowth Treatment is a topical liquid containing 5% minoxidil for use only on the scalp to help regrow hair in men and women. It's simple, painless, and clinically proven to help with hair loss.
Easy to use topical treatment
Cost-effective
See results in as little as 3 months
No lock-in contracts
TGA Approved
Direct Shipping
Flexible Shopping Options
Is It Right For You?
If two or more of the statements below are true for you, you may benefit from Generic Health Minoxidil Extra Strength Regrowth Treatment:
FOR MEN & WOMEN:
You have noticed gradual thinning on the top of your head.
Your hairline is receding.
You have circular or patchy bald spots.
You notice the sudden loss of hair.
You have changed the style/cut/shape of your hair because you aren't happy with its thickness.
You describe your hair as fine or thin.
Your ponytail is smaller than it used to be.
You've been noticing more hair in the shower drain, on your pillow, or in your hairbrush.
You have immediate family members who have experienced hair loss.
How Does This Product Work?
Generic Health Minoxidil Extra Strength 5% Hair Regrowth Treatment stimulates the scalp area—specifically the deadened hair follicles—which exerts maximum hair growth on the crown of the head for men and women. The exact way Generic Health Minoxidil Extra Strength 5% stimulates hair follicles is not known but it is suggested that the solution improves blood circulation to the scalp area.
Directions Of Use
Apply a dose of 1ml 2 x daily to dry scalp in the area of hair loss. Do not use more than this and do not use it on other parts of the body.
Massage the solution into the scalp gently with your fingers and wash your hands when finished. Note: it may feel greasy or sticky for several hours.
Do not shampoo your hair for 4 hours after applying minoxidil liquid.
Do not use a hairdryer to dry the scalp after you apply minoxidil solution. Blowing with a hairdryer on the scalp may make the treatment less effective.
Allow the minoxidil to completely dry for 2 to 4 hours after applying it, including before going to bed.
Active Ingredients
Minoxidil 5%
Foam Vs Topical Minoxidil
Minoxidil comes in two forms: a liquid solution applied to your scalp using a dropper, and a foam that comes in a spray bottle. You can take minoxidil orally but this is less common.
EFFECTIVENESS
Research shows that both forms of minoxidil work well for stimulating hair growth and treating hair loss – in fact, no one option is more effective than the other and both medications have nearly identical effects on hair growth. From an effectiveness standpoint, you should get the same results from either topical (liquid) or foam minoxidil.
Where these two treatments really differ is their convenience levels. Both forms are simple to use – once you've applied either version of minoxidil to your scalp, you massage it into the skin and leave it to dry.
CONVENIENCE
With that said, some minoxidil users say the foam version of minoxidil is more convenient than the liquid one. Anecdotally, foam minoxidil users generally say it's easier to apply, quicker to absorb, less dripping and faster to fit into a daily routine. Some users report the foam version absorbs into the skin in less time than the topical solution and therefore reduces oiliness.
APPLICATION
With the application, the topical minoxidil solution comes with a dropper for a more accurate measurement of minoxidil, while the foam version is dispensed from the can via a nozzle. Because the liquid version of minoxidil comes with a dropper, some users find it easier to apply to specific areas of the scalp. This may be helpful if you have long hair and need to apply the medication only to specific areas.
Some minoxidil users suggest the foam version is easier to apply to large areas of skin, and you might find foam minoxidil easier to apply if you have short or thinning hair that affects a large part of your scalp.
Precautions
For external use only. Avoid eye contact. Do not use if:
There is no family history of hair loss
Your hair loss comes on suddenly and randomly
Your scalp is red, inflamed, irritated, painful or infected
You are allergic to minoxidil, or have an allergic reaction during/after use
You are under 18 years or over 65 years old
You are pregnant or breastfeeding
Additional Information
Generic Health Minoxidil Extra Strength 5% Hair Regrowth Treatment has been shown in clinical studies to reduce hair loss and promote hair growth for men and women aged between 18-49 years who used it for at least 4 months. Continual use is necessary to prevent hair loss from returning.
Before using Generic Health Minoxidil Extra Strength 5% Hair Regrowth Treatment, read all the package information and the enclosed leaflet.
Store Generic Health Minoxidil Extra Strength 5% Hair Regrowth Treatment in a dry area between 20-25°C.
Do not puncture or incinerate the container. Do not expose to heat or store at temperatures above 49°C.
Extremely flammable: Avoid fire, flame, or smoking during and immediately following application.
For men and women. For external use only.
What Is Minoxidil?
Minoxidil is an antihypertensive vasodilator medication. It's a formula that works to slow down hair loss and also promote hair regrowth. It comes in topical and foam products that are typically applied to the head twice a day. It can sometimes be taken orally when prescribed by doctors in Australia.
What To Expect
You might not visibly see the results, but Minoxidil is already working and rebooting your hair growth. Some hair shedding is normal here.
Be patient. Things are happening!
Less hair shedding now. Minoxidil is continuing to stimulate hair growth and balance out your hair. You might start to notice thicker and fuller hair, or an increased hairline.
Now we're getting somewhere with visible results! Your hair growth is increasing and should be growing thicker and stronger every day. Now's not the time to stop though! It's the key time to continue treatment for sustained and lasting results.
Got Questions?
Ask Reddit's
got answers!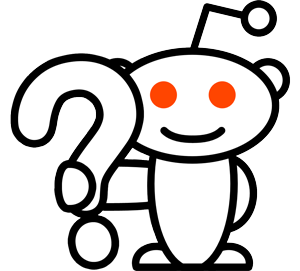 Does Minoxidil really work?
The efficacy of minoxidil is not in doubt. It has been found in many trials that it has great efficacy for the majority of participants and there are numerous anecdotes online documenting it's efficacy. The rate of growth differs from person to person. On average, You should start noticing growth by the 4th or 5th month, Although it'll only start being noticeable by the 6th month. Facial hair growth should be noticeable sooner.
Which brand of Minoxidil should I get?
There is no difference in terms of efficacy between brands. Since Minoxidil is a generic medication, it's suggest that you consider some of the cheaper options instead of going directly for the bigger brands. It's also recommend trying a different brand each time until you find one that works best for you.
Will Minoxidil cause sexual disfunction?
This seems to be a frequent question which is why it's included. Minoxidil does not cause sexual dysfunction. It's possibly confused with side effects of the drug most commonly used alongside Minoxidil; Finasteride.
Should I use liquid or foam Minoxidil?
It's recommend to start with liquid. If it causes too much local skin irritation, consider switching to a foam version which is a bit more expensive as they won't include ingredients like alcohol and propelyne glycol (PG) which is an inactive ingredient in topical minoxidil.